"THE MOST FUNDED TRAVEL TOWEL IN KICKSTARTER HISTORY"
-->
We are a new ecological movement founded by Marcos, William, and Juan. Four travelers that met last year in Mexico and teamed-up to explore the world together, seeking adventure and pure nature.
Unfortunately, every time we found a new beautiful place we also found trash.
So we decided to start cleaning and formed a community of people like us who also love the planet and care deeply about the environment.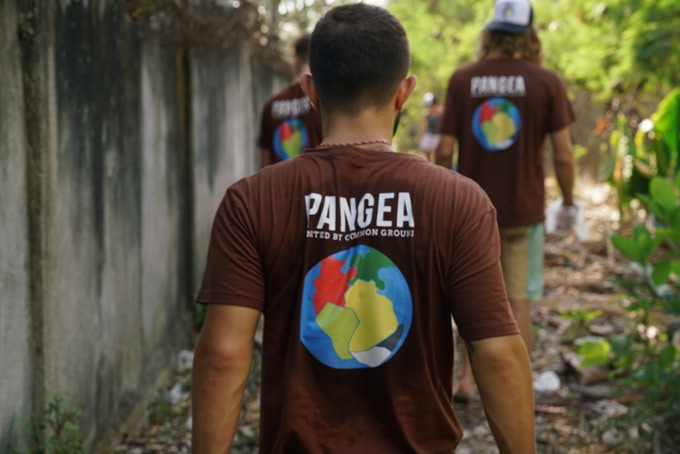 We have already collected 12,235 lbs (5,549 kgs) of trash from 4 countries in 3 continents with 377 volunteers!
We want to keep expanding our movement globally to clean the whole world and tackle the trash problem from all angles!
That's why we created a GREAT travel towel to raise money and to replace microfiber towels that suck.

Our towels absorb 3 times more water, they dry in half the time than microfiber towels, and they don't smell.
 


Did you know?
Bamboo reduces global warming. A grove of bamboo absorbs 3-4 times more carbon dioxide than an equivalent stand of trees and releases 35% more oxygen. 
One acre of bamboo produces oxygen for 24 people to breathe for a year.
Bamboo requires 1/3 the amount of water to grow than is necessary for cotton and yields 10 times more fiber. 

Three facts about microfiber towels

Microfiber is mainly made of polyester.
Polyester takes up to 200 years to decompose and comes from petroleum and coal, two non-renewable resources that contribute to greenhouse gas emissions.
When washed, microfiber releases microplastics that end up in the ocean and kill Plankton. Plankton is the main food source of the marine ecosystem and its population has dropped by 40% since 1950.
fast expedition and great quality
I love my new towels and the bag that came with them. The fabric is softer than I expected and I really like the blue color that I ordered. I really enjoy using them when working out at home
Dries Well
The towel really sucks up water and feels less wet than you expect after using it. Considering another small one as a bathroom hand towel.
Incredible versatility
Comfortable on the skin and dries quickly just being hung up in an average room.
PANGEA BAMBOO OUTDOOR TOWEL
You are doing something great. Keep improving
Towels are great. Nice blue color and comfi feeling.
One thing to improve in my case is the quality of the stitches of the pocket